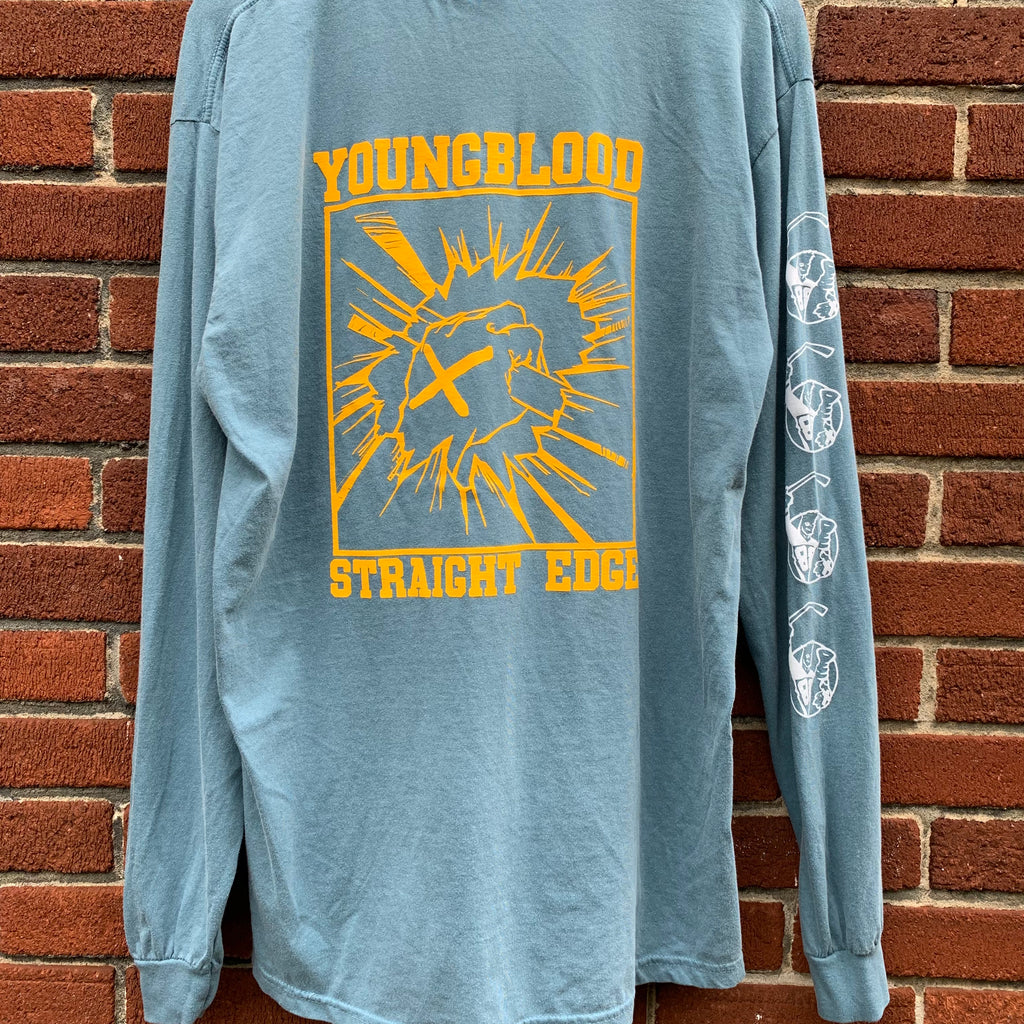 Youngblood Straight Edge Comfort Colors Longsleeve ICE BLUE w/ Gold Ink
$ 35.00
Youngblood Straight Edge Comfort Colors Longsleeve ICE BLUE w/ Gold Ink
ICE BLUE colored longsleeve with Gold ink front and back, White ink on the Right Sleeve. Three-sided shirt. On Comfort colors.

Limited Colorway. We don't repeat/reprint colorways on our Youngblood Straight Edge longsleeves so grab it while you can. These are leftovers from This Is Hardcore 2023 and very limited stock remains. In stock and ready to ship!
100% Cotton, printed on Comfort Colors longsleeves.
Design by Sean Youngblood, art by Mark Kromer.