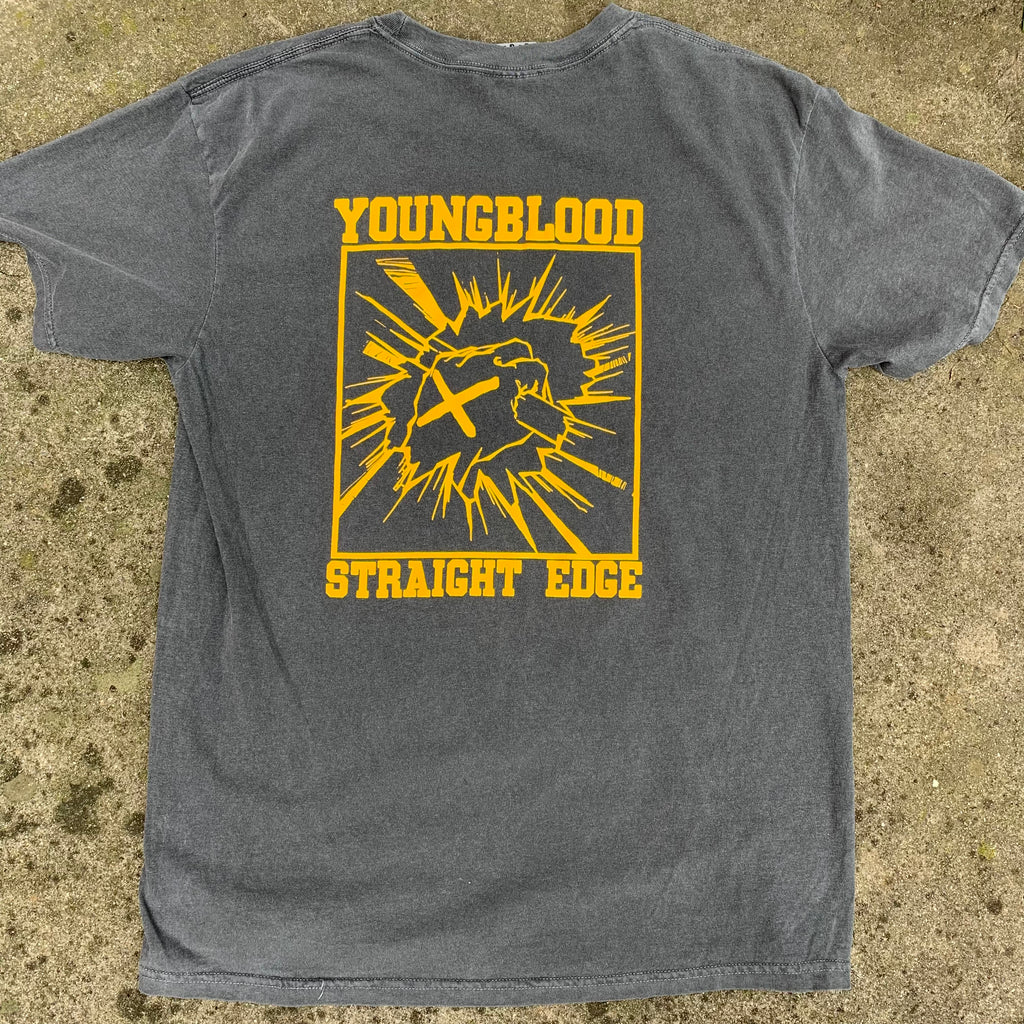 Youngblood Straight Edge Comfort Colors T-Shirt PEPPER w/ Gold Ink
$ 30.00
Youngblood Straight Edge Comfort Colors T-Shirt PEPPER w/ Gold Ink

Pepper colored T-shirt with Gold Ink on front and back. Two-sided shirt. On Comfort colors. 
Limited Colorway. We don't repeat/reprint colorways on our Youngblood Straight Edge T-shirts so grab it while you can. These are leftovers from This Is Hardcore 2023 and very limited stock remains. In stock and ready to ship!
100% Cotton, printed on Comfort Colors .
Design by Sean Youngblood, art by Mark Kromer