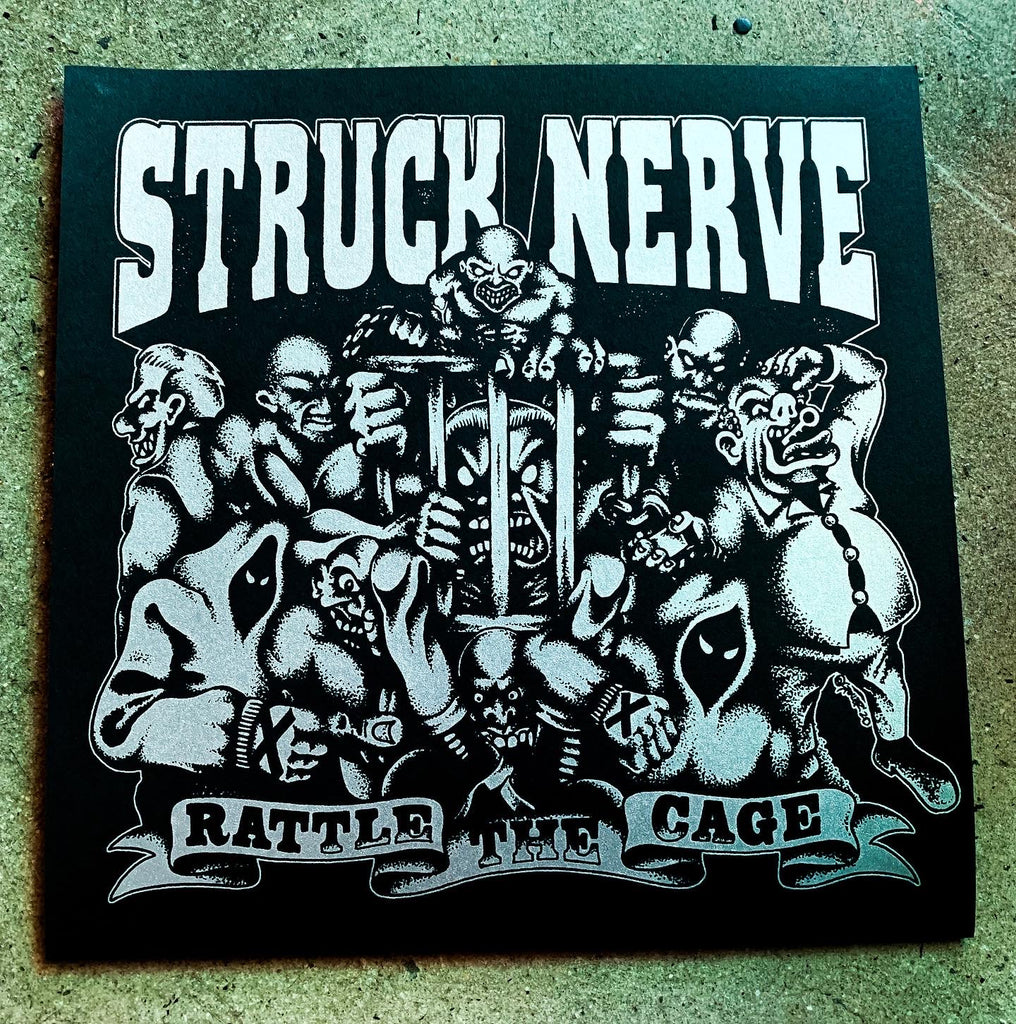 Struck Nerve "Rattle the Cage" LP This Is Hardcore 2022 Version LTD to 50
$ 25.00
Struck Nerve "Rattle the Cage" LP This Is Hardcore 2022 Version LTD to 50
Special Silk Screened cover made for This Is Hardcore 2022. Hand-numbered and limited to 50. Metallic Ink on French Speckletone 140# Black paper. White vinyl. 
Allow 2-3 weeks for delivery.
The debut LP from Philadelphia's Struck Nerve. 9 Tracks of raging Straight Edge Hardcore with members of Gridiron, Jesus Piece, Agitator and Payback. Cover art by SPOILER. We are extremely excited to present this record to you! This is Youngblood Records #48.