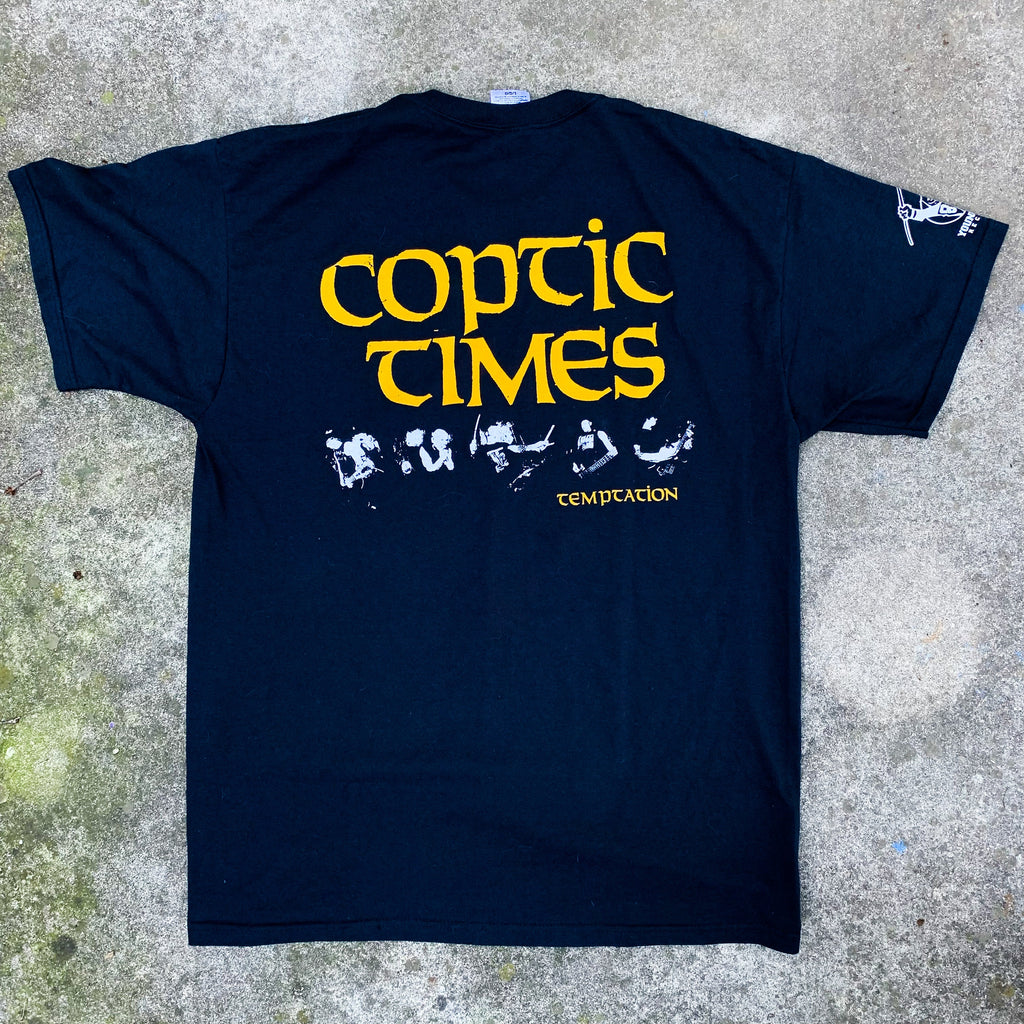 Vault Shirt: Coptic Times 3-Sided Shirt SIZE MEDIUM
$ 25.00
Vault Shirt: Coptic Times 3-Sided Shirt SIZE MEDIUM
Year Printed: 2008
Washed/Worn: NOPE, IT'S BRAND NEW!
Size: MEDIUM
Printed On: FRUIT OF THE LOOM BEST

Only one available and it's SIZE MEDIUM. This shirt was printed for the 2008 Youngblood Records Showcase and has been in the vault ever since.

Black shirt with Gold print on front. White and Gold print on back. White print on sleeve.

Available to ship immediately, allow 2-3 weeks for delivery.