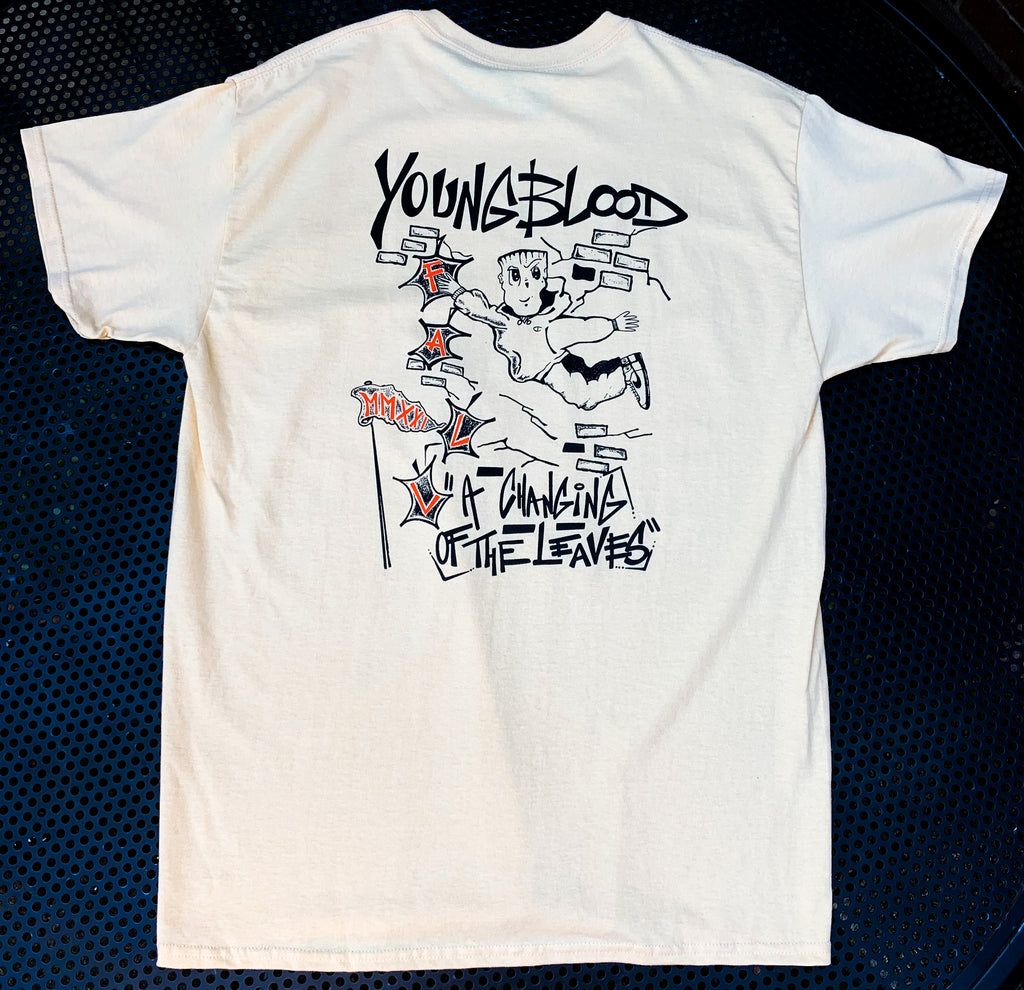 Youngblood Fall 2021 Shirt
$ 25.00
Youngblood Fall 2021 Shirt
"A Changing Of The Leaves" 
One-time printing for Fall 2021. We found a few left over.
Vegas Gold colored shirt
Black Print on Front 
2 color print on Back

Two-sided shirt

100% Cotton, printed on Gildan Ultra Cotton shirts.
Art by Kyle Niland from Dead At Birth Fanzine.
Collaboration between Sean Youngblood and Kyle Niland.