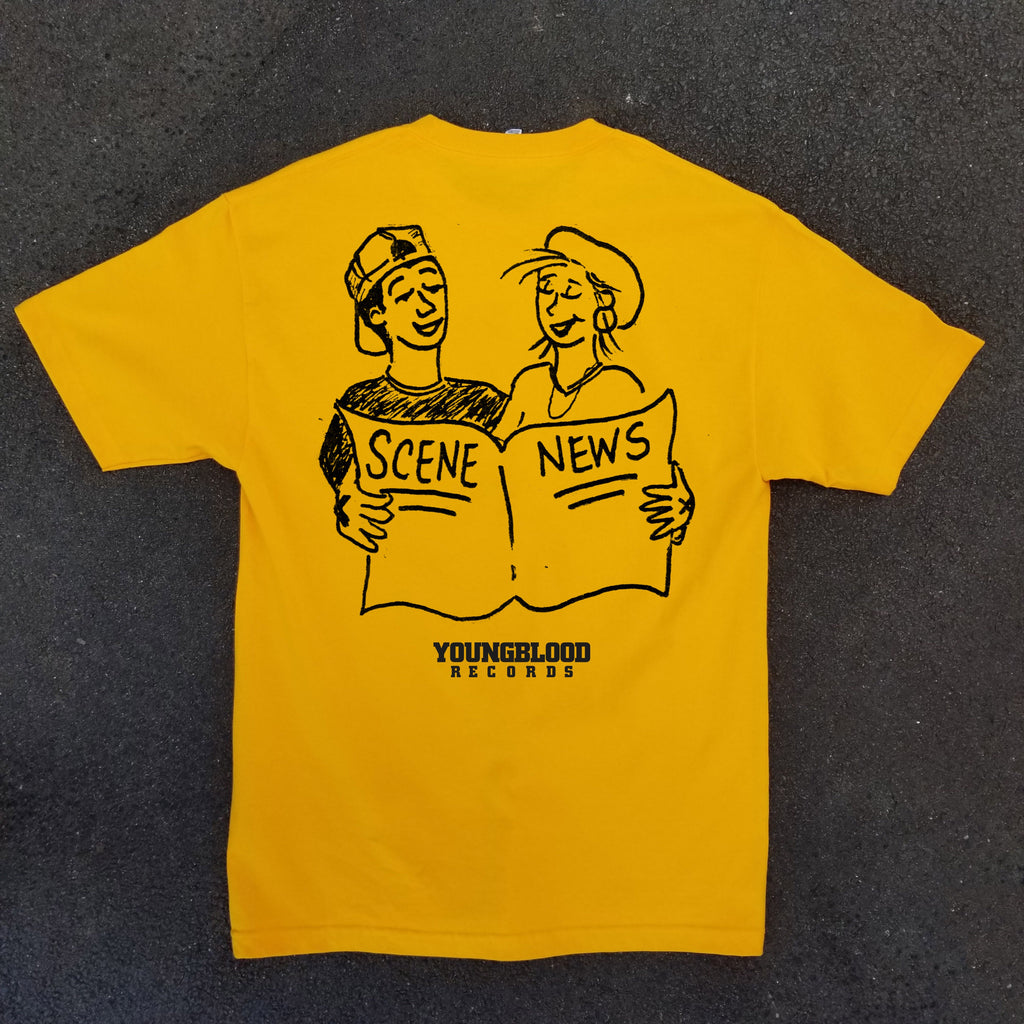 Youngblood Scene News shirt on Alstyle
$ 25.00
Youngblood Scene News shirt on Alstyle 
We are proud to release this shirt featuring art from Anji Lum of Positive Influence Fanzine, California, Circa 1989! Look for the Positive Influence Fanzine Anthology soon on Shining Life Press.
Limited, one time printing. Gold T-shirt with Black Print on front, Black print on back. Two-sided shirt. 100% Cotton, printed on Alstyle Shirts. 
Note: the images for this shirt are mockups. While the design is exact, print color and print size might be very slightly different when printed. If anything, they look even better when printed!

*International ordering note: there is a two item minimum for all International orders containing Youngblood apparel.