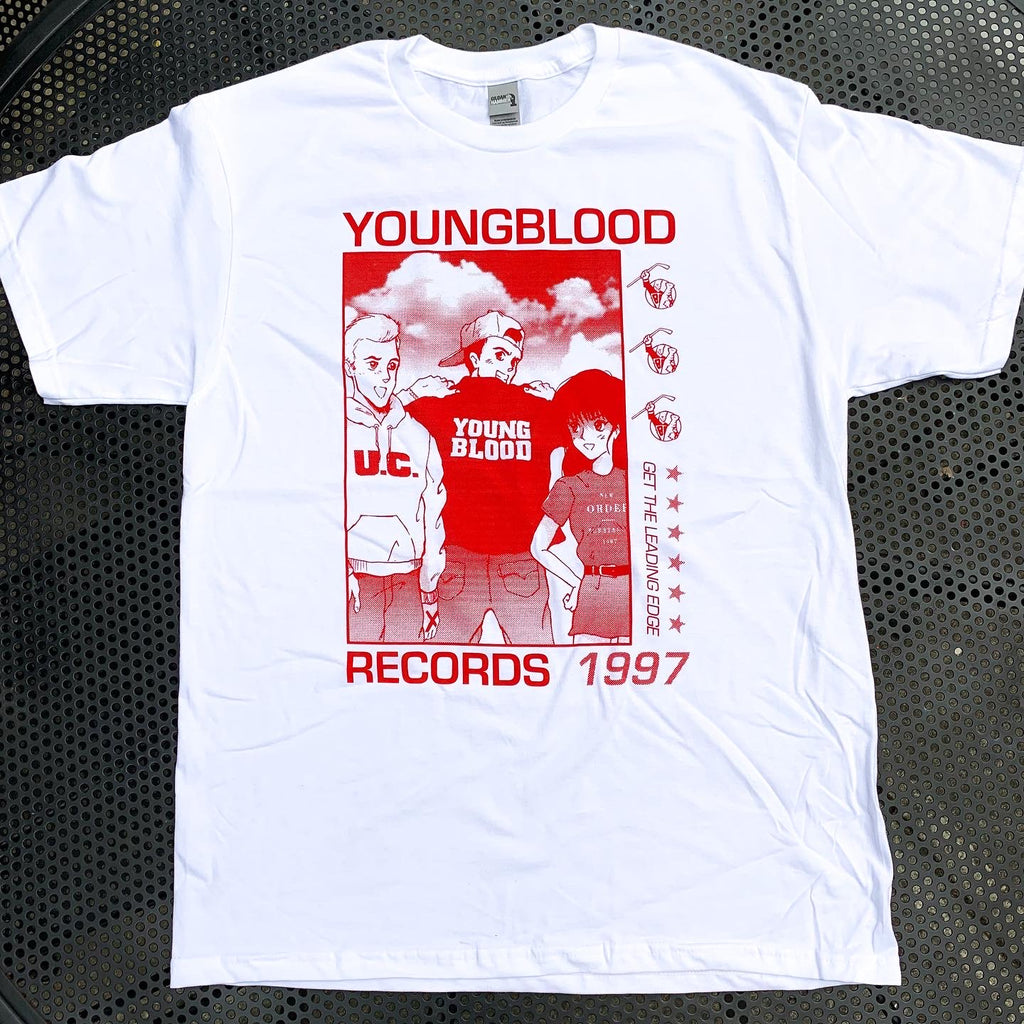 Youngblood Records Nick Kucway Shirt 2022 Printing
$ 20.00
Youngblood Records Nick Kucway Shirt 2022 Printing
White T-shirt with Red Ink on front. One-sided shirt.

Incredible art by Youngblood Alumni Nick Kucway! Originally printed in 2019 and Sold Out instantly so we have brought this design back for a limited time. We don't repeat colorways so grab it while you can.
100% Cotton, printed on Gildan Hammer Shirts. 

Please allow 2-3 weeks for delivery.